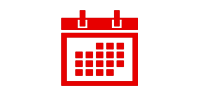 2017 Fall Meeting & Partnership Forum 
October 16-18, 2017
2018 Fall Meeting & Partnership Forum
2019 Annual Meeting – Celebrating 40 Years!
WASDA WOULD LIKE TO
HEAR YOUR OPINION
We value your opinions and now it's easier than ever to share them with us. Email
opinions@wasda.com to share ideas about WASDA programs, events, and opportunities.
Register for the 2017 Fall Meeting & Partnership Forum and Be Entered to Win!
This year's Fall Meeting & Partnership Forum will take place in Houston, TX at the Royal Sonesta Houston Galleria from October 16-18, 2017. Register* by Friday, August 11 to be entered to win two free nights at the Royal Sonesta during the Fall Meeting.
*
Payment must accompany registration to be entered.
Hotel 
Who's Attending? 
View a list of who's registered here. This list will update every Friday by 3pm ET. As a reminder, you must be logged in to access this document. 
WASDA Welcomes New Members
WASDA is pleased to announce two new Associate Members: Endot Industries and Ransom International!
Reach out and get to know them during upcoming events like the Fall Meeting & Partnership Forum.
WASDA 2017-2018 Membership Directory Updates
The update process for the 2017-2018 WASDA Membership Directory is now underway.
Information on how to make Directory updates was sent to the key contact and any marketing contacts associated with your company.
If you have questions about the update process, contact our Administrative Coordinator, Kristin Evans at 
wasda@fernley.com.
Advertising opportunities are also available. By placing an ad, you help offset the cost of this member benefit and show support of the association as well as your customers/suppliers. 
Breaking News: Brownfields Reauthorization and Disaster Assistance Bills Approved!
The House Committee on Transportation and Infrastructure just approved several bills set to boost economic development across the country and improve FEMA's disaster assistance and mitigation programs.
Committee Chairman Bill Shuster said, "The Brownfields grant program has helped create thousands of jobs since it was established, restored over a million acres of land, and helped previously unused properties start generating tax revenues again".