| | | |
| --- | --- | --- |
| | | |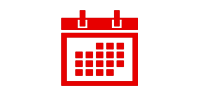 2016 Fall Meeting & Partnership Forum
October 17 -19
Atlanta, GA
WASDA WOULD LIKE TO
HEAR YOUR OPINION
We value your opinions and now it's easier than ever to share them with us. Email
opinions@wasda.com to share ideas about WASDA programs, events, and opportunities.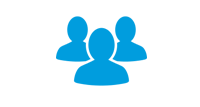 MEMBER NEWS
INDUSTRY NEWS 
Get Ready to Play the New WASDA Water Infrastructure Quiz Game
WASDA will be launching our new Water Infrastructure Quiz Game during the upcoming General Business Session of the Fall Meeting and Partnership Forum on October 18 at 12 pm.
Don't miss this opportunity to play! The game is an exciting new way to test your knowledge about this important issue and have a little fun at the same time.
602,704 People Reached in the Thunderclap for "Imagine A Day Without Water."
It's a crowdspeaking platform that helps people be heard by saying something together. It allows a single message to be mass-shared.
The numbers speak for themselves, and WASDA is getting noticed on multiple social media platforms. Well done WASDA members!
Here are the stats. 46 members downloaded the WASDA Guide and 36 contacted WASDA to learn more. Everyone used their Social Media platforms to spread the word and bring awareness to the dire need for improvement in our nation's infrastructure.
 WASDA Proposes New Membership Type – Affiliate Membership
WASDA's Board of Directors and Membership Committee are proposing the addition of an Affiliate Membership category.
Affiliate Membership in WASDA would encourage organizations that advocate for federal, state, and local policies – that affect the businesses of Distributor and Manufacturer Members – to become members.
It's a win, win. Affiliate Members could educate WASDA members about advocacy and in exchange gain substantial industry expertise that WASDA members provide.
Our goal is to build connections that will strengthen communication both within and about the industry. Voting members (Distributors) will be asked to approve a bylaw change reflecting this new category during the General Business Session of the upcoming Fall Meeting & Partnership Forum at noon on October 18, 2016.
Please review the eligibility requirements of the proposed membership category
here
and submit any comments to
wasda@fernley.com
.
 Significant Changes To Employee Benefits 2016.
The Society of Human Resources Management recently released the results of a survey from 600 companies regarding employee benefits.   This easy to read overview is available as a pdf.
Thanks to Nancye Combs of HR Enterprises for sharing this summary with WASDA members.