| | | |
| --- | --- | --- |
| | | September 2015 |
| | | | | |
| --- | --- | --- | --- | --- |
| | Early Bird Discount Closing | New WASDA Members | New HR Video Availiable | Industry News |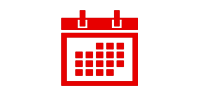 Oct 19 – 21, 2015
Westin Kansas City at Crown Center
Kansas City, MO
Get noticed. Advertise with WASDA today! Click here to learn more about WASDA's advertising opportunities.
WASDA WOULD LIKE TO
HEAR YOUR OPINION
We value your opinions and now it's easier than ever to share them with us. Email
opinions@wasda.com to share ideas about WASDA programs, events, and opportunities.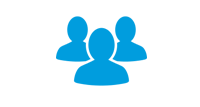 Answer This Month's Poll Question and See Results From August's.
Click here to answer:
August's poll question: "Do independent rep agents adequately service distribution in our markets?"
August's poll results: 50% of WASDA members answered yes, independent rep agents adequately service distribution in our markets.
Don't Miss The Fall Meeting & Partnership Forum Early Bird and Hotel Registration Deadline: September 21
Early bird registration and the deadline to reserve hotel rooms for the Fall Meeting & Partnership Forum is September 21, 2015. If you haven't already, register today 

to take advantage of discounted pricing.
This is your opportunity to conduct business with members of the Water and Wastewater Industry across North America – in one place, at one time. Attending also provides a great opportunity to create new business relationships.
Committee Forums are an opportunity to learn more about what WASDA is doing for members and the industry at large. They are open to all and are a great chance to provide your input. 
Click here
to see the Schedule of Events.
Check out our Tips for Success

Learn how to maximize your time during the Partnership Forum with our Tips for Success. Don't forget to view the Advance Registration list each Friday to assist in your appointment making. Click here for this week's list.
WASDA Welcomes United Water Works Inc.
Formerly known as Wells Supply, this California-based company will find the right product and the right service for any project. United Water Works, Inc represents every major water works manufacturer in the industry. They specialize in waterworks, fire protection, sewer, storm drains and more. United Water Works, Inc has a toll-free emergency line-available in order to provide their customers with the best service.
WASDA Welcomes Willacoochee Industrial Fabrics "WINFAB"
WINFAB manufactures geotextile fabrics for civil engineering and environmental applications. They are based in Willacoochee, GA and own 1.5 million square feet of manufacturing facilities dedicated to developing new and improved products that stand up to the most demanding engineering applications. Their products include turbidity barriers and superior geotextile fabrics that yield exceptional strength combined with increased water flow and filtration properties.
WASDA Welcomes A & B Pipe and Supply.
A & B Pipe and Supply
is Miami's leading specialist wholesale distributor of pipe, valves, fittings, waterworks products, fire protection products and industrial supplies and tools. Their customers are located throughout South Florida, Latin America and the Caribbean.
Sexual Harassment Avoidance Training – Brought to You by Nancye Combs
Human Resources expert, Nancye Combs, AEP, SPHR, and former WASDA speaker, has released a video on Sexual Harassment Avoidance 

available for purchase, which offers a clear and professional guide on appropriate and inappropriate behaviors in the workplace.
The video, less than an hour long, shows a regular training class using the techniques Nancye typically uses to help those attending understand how to respect the boundaries and privacy of their colleagues.
Industry News – Executive Council on Infrastructure Formed to Redress Funding Gap
The Bi-Partisan Policy Center recently formed a new Executive Council on Infrastructure. Their goal is to connect the private sector funding to U.S infrastructure, which could free up billions of dollars to fund the many projects that require urgent remediation across the country.
The Council has pointed out the growing deficit in what the U.S. spends on infrastructure versus that of countries with which we compete. According to the U.S. Treasury Department, the American government's investment in infrastructure as a percentage of economic output has fallen by 50 percent in the last 50 years.
The Council will also examine legislative and regulatory barriers to entry for interested businesses and explore ways to overcome them.