| | | |
| --- | --- | --- |
| | | October 2015 |
| | | | | |
| --- | --- | --- | --- | --- |
| | Record Company Attendance | Open Call for Nominations | Annual Meeting | |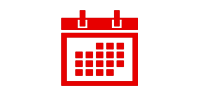 Annual Meeting
Feb 20 – 22, 2016
Get noticed. Advertise with WASDA today! Click here to learn more about WASDA's advertising opportunities.
WASDA WOULD LIKE TO
HEAR YOUR OPINION
We value your opinions and now it's easier than ever to share them with us. Email
opinions@wasda.com to share ideas about WASDA programs, events, and opportunities.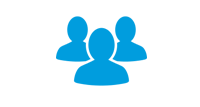 Answer This Month's Poll Question and See Results From September's.
Record Company Attendance at the
Fall Meeting & Partnership Forum
WASDA saw record numbers of attendance with 140 companies at this year's Fall Meeting & Partnership Forum. This annual event 

is one of the most valuable benefits of WASDA membership and an important event that works to advance the Waterworks Industry. Waterworks associates and distributors came together to conduct business, build relationships and network with peers.

 
We also have good news, the Education Committee has been revived, with 
Mike Swedick from Fortiline Waterworks chairing. Any volunteers interested in j
oining the committee should email Tia Diggs at 
tdiggs@fernley.com
. 
Attendees be sure to check your inboxes to participate in the post conference survey.
Thank you to all for making this event such a wonderful success.
Help Set the Direction of WASDA -
Open Call for Nominations
Are you looking to make an impact on the water/wastewater industry? Would you like to become more involved with setting the direction of WASDA? If so, continue reading!The Leadership Development Committee is accepting nominations for candidates interested in serving on the WASDA Board of Directors. Director terms are three-years and begin at the close of the upcoming Annual Meeting. This is a great way to get involved with WASDA and give back to the industry.
Can you?
* Attend two face-to-face Board Meetings annually, both held in conjunction with the Annual and Fall Meetings? 
* Attend Board teleconferences between meetings? 
* Review and act on membership applications via email on an as needed basis? 
* Serve on one of WASDA's Committees?If you answered yes to at least three out of four questions, then this might be the role for you!
Submit a nomination form with a head shot to Sarah Hagy, Executive Director, shagy@fernley.com. All nominations must be submitted by November 30, 2015. Should you have any questions, please contact Sarah Hagy.
2016 Annual Meeting is Coming Up - 
WASDA would like to welcome special guest Joe Theismann, former NFL player, and XVII Super-Bowl Champion as our keynote speaker at the Annual Meeting in 2016.On Monday, February 22nd, Joe Theismann will share his story about the challenges of starting over at age 35 after a career-ending injury. Joe will share how he learned to think, analyze and reinvent himself in the face of adversity. Currently an entrepreneur and business owner, Joe has a deep passion for inspiring leadership and teamwork.
Join Joe at the Sunday night Welcome Reception for a Meet & Greet prior to his presentation on Monday.
Registration for the Annual Meeting will open in December and membership dues for 2016 must be paid in order to register.
Clean Water Weekly – 2nd Installment of
Water Industry State Legislation Article
We previously reported
 on four states that have put water issues on the top of priorities. This week,
Clean Water Weekly
released an article on the dire straits of water infrastructure in Vermont, Montana, Texas and Utah. Crumbling pipes and strained resources have lowered the quality of drinking water and access to this basic human right in these states. The costs to address these issues are skyrocketing.
Vermont voters aren't likely to forget their disintegrating water systems when they go to the polls, especially when it resulted in raw sewage being dumped into local streams. Politics in Montana has prevented a bill to fund water and sewer projects for another year, infuriating residents who must deal with the 20% of Montana water systems that have failed compliance with monitoring and regulatory requirements. Texas and Utah are struggling to meet demands for clean water from a growing population. They are faced with the task to find billions of dollars their water infrastructure desperately needs.
Congratulations to Val-Matic's Carl W. Smith
After 32 years, Carl W. Smith, Val-matic Vice President of Sales and Marketing, has announced his upcoming retirement. Mr. Smith represented Val-Matic for many years as a member of WASDA and a board member of several industry organizations including Water and Wastewater Equipment Manufacturers Association (WWEMA) and the American Water Works Association (AWWA).
Over his tenure, Mr. Smith opened new markets for Val-Matic across the globe in international sales and helped launch several new valve products.On behalf of the WASDA organization, congratulations to Mr. Smith and best wishes for a happy retirement.
Make a Year-End Tax Deductible Donation
to the WASDA Scholarship Fund
Support the children of WASDA member companies. This year, WASDA began offering two scholarships (Matt Stager Memorial Scholarship and the WASDA Scholarship) that enabled eight children to achieve their dreams of higher education. Help us to continue to support this program with a tax-deductible donation. Read more about the Scholarships on the WASDA websiteTo donate, make your check payable to WASDA Scholarship Fund and note in either the memo line or in a cover letter how you wish your donation to be disbursed.