| | | |
| --- | --- | --- |
| | | |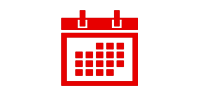 WASDA WOULD LIKE TO
HEAR YOUR OPINION
We value your opinions and now it's easier than ever to share them with us. Email
opinions@wasda.com to share ideas about WASDA programs, events, and opportunities.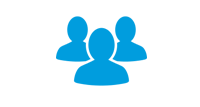 MEMBER NEWS
NAW Institute for Distribution Excellence
Use the New WASDA Membership Directory App
We have exciting news to share! You can now access key contact information for your customers/suppliers on the go! All you have to do is follow these simple steps to download the WASDA Membership Directory App. 
You need to use your login credentials to access the directory. Unsure what your login credentials are? Contact us at wasda@fernley.com or 215-320-3882.
Special thanks to all
WASDA Members
who placed advertisements in the print and digital version of the 2016-2017 Membership Directory! Your continued support allows us to provide this valuable member benefit.
New Trends For Infrastructure Remediation On The Horizon.
To keep our readers informed about pressing issues across the country regarding water infrastructure, we are sharing the following news. Cities across the country are beginning to implement green infrastructure strategies. 
The Time to Renew Your Membership is Soon!
It's that time of year again! Time to renew your WASDA membership for 2017. Invoices will be sent to the primary contact of your company. 
Now is also a great time to make a year-end, tax deductible donation to the WASDA Scholarship Fund, which awarded $24,000 in scholarships in 2016! We want to thank everyone for their continued support in advancing WASDA's mission to strengthen and promote the distribution of water and wastewater products.