| | | |
| --- | --- | --- |
| | | |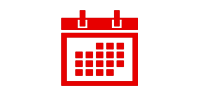 2017 Fall Meeting & Partnership Forum
2018 Annual Meeting
WASDA WOULD LIKE TO HEAR YOUR OPINION
We value your opinions and now it's easier than ever to share them with us. Email opinions@wasda.com to share ideas about WASDA programs, events, and opportunities.
Don't Miss the 2017 ACE Executive Reception, Registration Ends Wednesday, June 7th.
Registration for this year's Executive Reception held during AWWA's ACE ends on Wednesday, June 7th!
Meet with executive-level contacts you won't see on the tradeshow floor and gain insight on recent industry developments in the relaxed atmosphere of El Vez.
Each company
receives
 three complimentary registrations – information about registration was sent to your company's key contact. 
View a list of who has already registered here.
If you have any questions about registration, contact Kristin Evans at
WASDA Welcomes Three New Distributor Members!
Give a warm WASDA welcome to our new Distributor members:
Click the links above to learn about each company and get to know them at the this year's Executive Reception and Fall Meeting & Partnership Forum.
Attention Distributor Members: The Industry Profile Survey Must Be Completed by June 16th!
The Industry Profile Survey is now available! It evaluates information on human resources, product sales, customer, type, delivery information, best practices, advertising/marketing statistics, and financial operating metrics (optional portion).
This benefit of your Distributor Membership lets you see how well your company is performing against others in the industry at no additional cost! Privately held companies

are not

required to turn over financial data to participate.
To assure confidentiality, Industry Insights Inc. will process the survey results and keep them in strict confidence.
No individual company responses will be shared with WASDA or any other person or organization.
Remember: To receive results, you must participate. The deadline to send in your completed survey is Friday, June 16th.
WASDA Members Attend NUCA's Washington Summit
WASDA members showed up in force to support NUCA's lobbying efforts during the 2017 Washington Summit. This year's Summit focused on three key industry issues: Investing in America's Infrastructure, Workforce Development and Training, and Curtailing Job-Killing Regulations.
We appreciate the support of our WASDA members in attendance and each expressed their positive experience at the conclusion of the two-day event.
Read more about what your fellow WASDA Members accomplished at the Washington Summit 
here
.
Save the Date for the WASDA Fall Meeting & Partnership Forum
This year's meeting will take place in Houston, TX at the 
Royal Sonesta
 from 
October 16-18, 2017. 
Registration opens at the end of June, please do not pre-book appointments.
In the meantime, check out these
Tips for Success
. After all, the Fall Meeting & Partnership Forum is the best opportunity to conduct business in the waterworks industry.