| | | |
| --- | --- | --- |
| | | |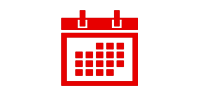 2016 Executive Reception
5:00 pm – 7:00 pm
June 20, 2016
Chicago, IL
2016 Fall Meeting & Partnership Forum
October 17 -19, 2016
Atlanta, GA
SAVE THE DATE

2017 Annual Meeting
February 12-15
Naples, FL
Get noticed. Advertise with WASDA today! Click here to learn more about WASDA's advertising opportunities.
WASDA WOULD LIKE TO
HEAR YOUR OPINION
We value your opinions and now it's easier than ever to share them with us. Email
opinions@wasda.com to share ideas about WASDA programs, events, and opportunities.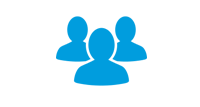 MEMBER NEWS
Don't miss the opportunity to network with Executive-Level Decision Makers on June 20th in Chicago.
Registration is now open for this invitation-only event. During the reception, access top-level executives, gain insight on the industry and build brand awareness for your business in a relaxed atmosphere.
Invitations have been sent to the primary contacts of each member company. Each company may register up to three attendees.
This year's reception takes place at the
Chicago Illuminating Company
in conjunction with AWWA's ACE on June 20th, 2016 from 5:00 pm -7:00 pm. The deadline to register is June 8th. Contact us at wasda@fernley.com with any questions. We look forward to seeing you!
Attention Distributor Members! The Deadline for the Annual Statistical Survey is June 10th.
How well is your company performing against others in the industry? As a benefit of WASDA membership, Distributors can participate in the upcoming confidential industry benchmarking survey at no additional cost.
If you haven't participated in the past, now is the time to start and learn how your company ranks within the industry.
Join us for the webinar on May 25th at 12:00 pm EST to learn more about the benefits of participation and how to utilize the results of the reports. To register, email us at wasda@fernley.com by 4:00 pm Tuesday, May 24.
The survey has been sent out from Industry Insights via email to the primary contact and statistical survey contacts (if provided) of each company. You may also download the survey here.
Privately held companies do not have to turn over financial data. You can choose to disclose only demographic data such as employee benefits, product categories, customer types, etc.
Remember, to receive results; you must participate. The deadline to send in your completed survey is June 10th.
Infrastructure Week Just Ended, but the Conversation is Just Beginning.
Every one of us needs to continue to make our voices heard to encourage lawmakers to make desperately needed changes to our nation's water infrastructure. Decision makers have been neglecting the state of water infrastructure across the country for decades. Our water supply is our lifeline, and it is threatened.
Continue active participation in supporting legislative initiatives, spreading awareness about infrastructure on social media and commenting on Blogs focused on the issue. Remediation of these issues is the key to our future. Engage in every opportunity to support change. Continue to use the WASDA Infrastructure Week Guide
to find out all of the ways you can stay active. WASDA members can lead the charge to protect the future of our families and our children.