| | | |
| --- | --- | --- |
| | | |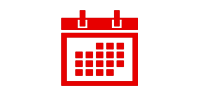 2017 Executive Reception
2017 Fall Meeting & Partnership Forum
2018 Annual Meeting
NUCA Washington Summit May 16-18, 2017 Washington, D.C.
AWWA Annual 
Convention & Expo
June 11-14, 2017
Philadelphia, PA
WASDA WOULD LIKE TO HEAR YOUR OPINION
We value your opinions and now it's easier than ever to share them with us. Email opinions@wasda.com to share ideas about WASDA programs, events, and opportunities.
Thank You to Our 2017 Annual Meeting Attendees!
This year's Annual Meeting was another huge success! Our survey revealed that the top reason members decided to attend was for the exceptional networking opportunities.
2017 Will Be A Good Year For Distributors!
Good news for our Distributor Members! According
 to ITR Economics President and
National Association of Wholesaler-Distributors
(
NAW) Senior Economic Advisor 
Alan Beaulieu, t

he U.S. economy will grow 3.7 percent this year and that expansion will extend into the first half of 2018.
There are many signs for optimism, including favorable interest rates, non-residential construction improving, the rise of employment and wages, and banks willingness to lend money.
View Beaulieu's Economic Forecast here.
The US Water Infrastructure Crisis
Every four years, the American Society of Engineers (ASCE) travels across the country to evaluate the state of infrastructure. It should come as no surprise that every sector is in heavy need of improvement, from bridges and roads to wastewater systems and levees.
Read our latest blog
to learn more about this increasingly serious water crisis and share the report with everyone you know.
WASDA Scholarship Fund Applications
We are still accepting applications for the $1000 WASDA Scholarship, which is renewable up to four years.
To be eligible, applicants must be in their final year of high school, preparing to start
college,
and a family member of an employee from either a Distributor or Associate Member company.
T
he deadline to apply is April 30, 2017.