| | | |
| --- | --- | --- |
| | | |
| | | | | |
| --- | --- | --- | --- | --- |
| | WASDA Board | Annual Meeting | Scholarship Fund | Industry News |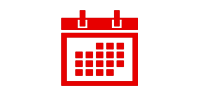 Get noticed. Advertise with WASDA today! Click here to learn more about WASDA's advertising opportunities.
WASDA WOULD LIKE TO
HEAR YOUR OPINION
We value your opinions and now it's easier than ever to share them with us. Email
opinions@wasda.com to share ideas about WASDA programs, events, and opportunities.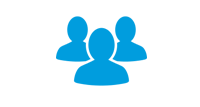 MEMBER NEWS
VAL-MATIC
AMERICAN Cast Iron Pipe Company
2016 Executive Reception
5:00pm – 7:00pm
June 20, 2016
Chicago, IL
2016 Fall Meeting & Partnership Forum
October 17 -19, 2016
Atlanta, GA
Did you know that WASDA provides information on the Best Practices for Back Charges?
Extending a Warm WASDA Welcome to Our New Board Members!
WASDA is pleased to introduce the newest additions to our Governing Board this year the Owner of Michigan Pipe & Valve Theresa Jaime and the Director of National Accounts for Ferguson Enterprises Tom Fieweger.
We also want to congratulate Bernie Pipan of Advanced Drainage Systems who will be our new Associate Director and Nate Peirce of H.R. Prescott and Sons for being re-elected to the Board!
And a very special thanks to Bo Camposano of Ferguson Enterprises and Mark Baum of Ford Meter Box Inc. for their dedicated service to WASDA Board Directors.
A Recap of the 2016 Annual Meeting.
The Annual Meeting at Palm Springs this year was a huge success! The event kicked off with the WASDA 5K Walk/Run, where all proceeds went towards support the WASDA Scholarship Fund. Later, our members learned tips on how to grow their businesses from Speakers Joe Thiesmann and Alex Goldfayn. 
The Deadline to apply for the Matt Stager Memorial Scholarship (only for children of Distributor members) is two weeks away! Applications must be submitted by Thursday March 31st. 
Children of distributor member employees are encouraged to apply to both scholarship funds, but can only be awarded one. If you have any questions, please call (215) 320-3882.
To keep our readers informed about pressing issues across the country regarding water infrastructure, we are sharing the following news.
The Value of Water Coalition
just released detailed results from their national poll on the general public's opinion on the state of U.S. water infrastructure. To see details of the results, read our latest blog post
here
.