| | | |
| --- | --- | --- |
| | | |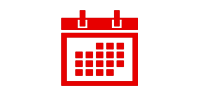 Get noticed. Advertise with WASDA today! Click here to learn more about WASDA's advertising opportunities.
WASDA WOULD LIKE TO
HEAR YOUR OPINION
We value your opinions and now it's easier than ever to share them with us. Email
opinions@wasda.com to share ideas about WASDA programs, events, and opportunities.
Don't Miss This Year's Fall Meeting & Partnership Forum in Atlanta.
Register for October's Fall Meeting & Partnership Forum today. There will be more than 40 opportunities in the span of two days to conduct business, network and build create new business relationships and build awareness for your brand – all for the price of one business trip!
This year's event will be at the Hilton Atlanta in Atlanta, GA from October 17-19. 
Check out the schedule of events and get registration information here.
Great Turnout at the 2016 Executive Reception!
Big thank you to everyone who attended this year's Executive Reception. We hope everyone made the most of the opportunity to network with some great influencers within the industry. 
Did you miss the event this year? No worries, we cordially invite everyone back next year!
Save the date for the 2017 ACE Executive Reception at El Vez in Philadelphia, PA on Monday, June 12, 2017.
WASDA Proposes New Membership Type – Affiliate Membership
WASDA's Board of Directors and Membership Committee are proposing the addition of an Affiliate Membership category. 
Affiliate Membership in WASDA would encourage organizations that advocate for federal, state, and local policies – that affect the businesses of Distributor and Manufacturer Members – to become members. 
It's a win, win. Affiliate Members could educate WASDA members about advocacy and in exchange gain substantial industry expertise that WASDA members provide.
Our goal is to build connections that will strengthen communication both within and about the industry. Voting members (Distributors) will be asked to approve a bylaw change reflecting this new category during the General Business Session of the upcoming Fall Meeting & Partnership Forum at noon on October 18, 2016. 
Please review the eligibility requirements of the proposed membership category here and submit any comments to wasda@fernley.com
.
Seeking Nominations for 2017 Board of Directors
WASDA's Leadership Development Committee is seeking nominations for the 2017 Board of Directors. There will be four seats open for the 2017 term. 
Anyone actively engaged as a principal or employee of a 
Distributor member company
 is eligible for nomination. Preference will be given to candidates actively involved at the committee level. Approval from a direct supervisor/company principal is required if candidates are not principals of the company.
Those elected to office will begin their term at the conclusion of the Annual Meeting and are expected to attend the second board meeting held during the Annual Meeting. Each term is three years in length, renewable for one additional term if elected by the Membership. 
WASDA members are on the "front lines" of America's water infrastructure crisis daily. As a professional organization, we continue to provide information about this crisis. 
The Untold Story Behind This Year's Water Scandal.
According to CNBC, serious water issues extend far beyond the current crisis in Flint, Michigan – and it's going to take a massive infrastructure investment to protect citizens from serious public health dangers, say experts.