| | | |
| --- | --- | --- |
| | | June 2015 |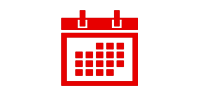 Oct 19 – 21, 2015
Westin Kansas City at Crown Center
Kansas City, MO
Get noticed. Advertise with WASDA today! Click here to learn more about WASDA's advertising opportunities.
WASDA WOULD LIKE TO
HEAR YOUR OPINION
We value your opinions and now it's easier than ever to share them with us. Email
opinions@wasda.com to share ideas about WASDA programs, events, and opportunities.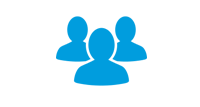 Answer This Month's Poll Question and See Results From May's.
Click here to answer "Do you participate in line item bidding?"
May's poll question: "Is the current market year more competitive than the last twelve months?"
May's poll results: 76% of WASDA members answered yes, the current market year is more competitive than the last 12 months.
Reminder for Distributor Members to Participate in the Statistical Survey 
Deadline to participate is July 2
Distributor members are able to take part in the annual benchmarking survey at no additional cost. Members can use this survey to evaluate their company's performance against similar companies in order to identify areas for improvement. The survey can be found online at www.wasdasurvey.com.
The online form allows you to start the survey, save what you have completed, and return later to finish.
Conduct Over 40 Business Meetings in the Span of Two days at The Fall Meeting & Partnership Forum
We hope to see everyone at the next Fall Meeting & Partnership Forum, which will take place October 19-21, 2015 at The Westin Kansas City At Crown Center, Kansas City, MO. This annual WASDA event is a great opportunity to conduct business and create new business relationships.
 
With the ability to conduct over 40 business meetings in the span of two days for the cost of just one business trip, this highly anticipated meeting is not to be missed! It is yet another valuable way to grow your business with WASDA.
You are strongly encouraged to book your accommodations now; you may book online here or by calling the hotel directly at (816) 474-4400. Be sure to mention that you are with WASDA to receive the group rate of $169/night. The WASDA block sold out early last year, so don't delay booking!

Registration will open in a few weeks, stay tuned! 
1 East Pershing Road
Kansas City, Missouri
(816) 474-4400

WASDA Will Help You Make a Splash and Get Your Company Noticed. 2015-2016 Directory Updates
We will soon begin the annual membership directory update process for the 2015-2016 Membership Directory. Instructions will be sent to the key contact of each company. You can also complete the update process when registering for the Fall Meeting & Partnership Forum.
Advertisements will also be available for purchase. By advertising in the directory, not only will you gain valuable exposure for your company, you will support the production of this highly valuable member benefit. Ads will be available for purchase shortly!
The Executive Reception – Thanks for Coming!
Thanks to everyone who attended this year's reception! Guests enjoyed views of Downtown Disney from the Rose Terrace of the House of Blues. Read more here