| | | |
| --- | --- | --- |
| | | |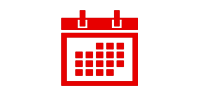 2016 Fall Meeting & Partnership Forum
October 17 -19, 2016
Atlanta, GA
SAVE THE DATE

2017 Annual Meeting
Get noticed. Advertise with WASDA today! Click here to learn more about WASDA's advertising opportunities.
WASDA WOULD LIKE TO
HEAR YOUR OPINION
We value your opinions and now it's easier than ever to share them with us. Email
opinions@wasda.com to share ideas about WASDA programs, events, and opportunities.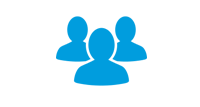 MEMBER NEWS
Congratulations to the Nine WASDA Scholarship Award Winners!
The WASDA Scholarship Fund Board of Directors proudly awards the following students with $1,000 to use for higher education! Each scholarship is renewable for up to four years if students maintain a 3.0 GPA (or higher).  
Learn more about the recipients of each scholarship below:
The Results Are in for the WASDA Industry Profile Survey!
All Distributor Members that participated in the WASDA Industry Profile Survey should have received their results: a company-specific report and a broader industry report. 
 If you participated and are still waiting on your results, contact Michael Becher
at Industry Insights.
Attentions Distributors – It's Time for 2017 Board Term Nominations
WASDA's Leadership Development Committee is seeking nominations for the four open seats on the 2017 Board of Directors. 
Those actively engaged as a principal or employee of a Distributor Member are eligible for nomination and preference will be given to candidates actively involved at the committee level. Approval from a direct supervisor/company principal is required if candidates are not principals of the company.
Candidates elected to office will begin their term at the conclusion of the Annual Meeting and are expected to attend the second board meeting held during the Annual Meeting. Each term is three years in length, renewable for one additional term if elected by the Membership. 
A Warm WASDA Welcome to Our New Members!
WASDA wants to welcome our newest members to our community: Michael Stanton of F.W. Webb (Distributor), Kevin Regan of Blackman Supply (Distributor), and Carey Wiley of Safe T Cover (Associate)