| | | |
| --- | --- | --- |
| | | |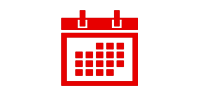 WASDA WOULD LIKE TO
HEAR YOUR OPINION
We value your opinions and now it's easier than ever to share them with us. Email
opinions@wasda.com to share ideas about WASDA programs, events, and opportunities.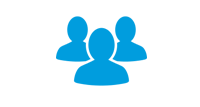 MEMBER NEWS
NAW Institute for Distribution Excellence
WASDA Launches the Water Infrastructure Quiz
How well do you know U.S. water infrastructure? Test your knowledge of the issues facing the waterworks industry and share your score across social media.
Extending A Warm WASDA Welcome to Our New Members!
WASDA is pleased to announce the following new members:
1) Seacoast Supply of Charleston, SC – Anne Forrest (Distributor)
Get to know them at the 2017 Annual Meeting next month!
It's been two years since it was first discovered that the Hoosick Falls' water supply was contaminated with Perfluorooctanoic acid (PFOA), a manmade chemical linked to cancer. Hoosick Falls teens are taking clean drinking water into their own hands by raising awareness about water infrastructure investment In a compelling ad campaign. 
The National Association of Pipe Fabricators (NAPF) Announces New Distributor Membership!
The Water and Wastewater Treatment Plant and Pump / Lift Station industry is evolving rapidly. As businesses serving our industry continue to consolidate, the expansion of market opportunities will impact our membership and growth potential.   
It's vital that the association and its membership recognize these changes and while striving to serve the both the industry and growing market trends. 
Read more about this development here.