| | | |
| --- | --- | --- |
| | | |
| | | | | |
| --- | --- | --- | --- | --- |
| | Membership Renewal | Annual Meeting | Scholarship Fund | Industry News |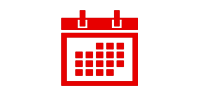 Palm Springs, CA
Feb 20 – 22, 2016
Get noticed. Advertise with WASDA today! Click here to learn more about WASDA's advertising opportunities.
WASDA WOULD LIKE TO
HEAR YOUR OPINION
We value your opinions and now it's easier than ever to share them with us. Email
opinions@wasda.com to share ideas about WASDA programs, events, and opportunities.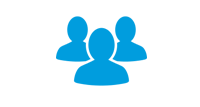 MEMBER NEWS
2016 Executive Reception
June 20, 2016
Chicago, IL
2016 Fall Meeting & Partnership Forum
October 17 -19, 2016
Atlanta, GA
2017 Annual Meeting
February 12 -15, 2017
Naples, FL
2017 Fall Meeting & Partnership Forum
October 16 -18, 2017
Houston, TX
WASDA Membership Opens Many Doors – Renew Before January 22nd!
2015 was a great year, and 2016 promises to be even better! WASDA's leadership will continue to take great pride in providing members with up to date information about the industry and tools to help their businesses succeed.
As a member of the only association dedicated to Distributors and Manufacturers in the water/wastewater industry, you will continue to build key relationships with leadership from leading waterworks companies. 
Members attend exclusive WASDA networking events like the Annual Meeting to keep abreast of industry trends and business management issues. As a membership-focused organization, WASDA understands the value of professional development by providing the opportunity to conduct business at one time, in one place, during the Fall Meeting & Partnership Forum,
As a respected influencer, WASDA carefully monitors the pulse on industry issues and legislation impacting our members' businesses and the industry as a whole and shares that information through our Website, Blog, and on Social Media: Facebook, Twitter, and LinkedIn.
Don't miss the deadline for 2016 dues this year! Make sure to have payments in by January 22nd.
Online payments can be made here:
The 2016 Annual Meeting Will Be A Winner. 
This year's Annual Meeting will be held in Palm Springs, CA at the La Quinta Resort & Club from February 21-24. With Keynote Speaker Joe Theismann, we just can't loose.  The two-time Pro Bowl player and iconic quarterback will speak about how to keep a positive outlook when unexpected changes happen in life. 
After the Welcome Reception, the event will kick off with a 5k Run/Walk! 
Visit our Annual Meeting mini-site to see the full schedule of events and remember time is running out to get the WASDA group rate of $269 per night! Click here to make your reservations online.
Membership dues for 2016 must be paid in order to register. Early bird rates, hotel reservations and the deadline to renew is January 22nd.
Make A Difference. Support A Dream.
Contribute to our two scholarship funds and support the leaders of tomorrow. By helping them reach their educational goals, we empower them to succeed. Anyone wishing to make a contribution is encouraged to do so!
In 2015, WASDA began offering two scholarships through the WASDA Scholarship Fund. The WASDA Scholarship is available to the children of all WASDA member companies (both Distributor and Associate). 
The Matt Stager Memorial Scholarship (for children of Distributor members only) was established in honor of former WASDA President Matt Stager, who served from 1985-1986 and passed away on November 8, 1994, after a courageous battle with cancer. More information about this scholarship and the application are available here
. Applications are now available and the deadline to apply is March 31
st
.
Contributions can be made to either one or both of the scholarships: the WASDA Scholarship and/or the Matt Stager Memorial Scholarship. Contributions can be made using this contribution form. All donations are fully tax deductible.
Download the contribution form here
. Companies and individuals who donate $500 or more will be recognized at the 3rd Annual WASDA Scholarship Fund 5k Run/Walk at the Annual Meeting in February!
Children of distributor member employees are encouraged to apply to both scholarship funds, but can only be awarded one. If you have any questions, call (215) 320-3882.
With the goal of continuing to inform our members about pressing issues across the country regarding water infrastructure, we are sharing this update from out blog that was posted recently.
EPA Provides Money to U.S. States to Improve Water Infrastructure 
On December 3
rd
, the U.S Environmental Protection Agency (EPA) announced that they would be awarding more than $120 million to various states who support this sentiment. The EPA is an agency created by the U.S. government to protect human health and the environment. The funds will go towards improving the crumbling, lackluster water infrastructure systems spread throughout cities across each state. 
Read about the states chosen here.