| | | |
| --- | --- | --- |
| | | |
| | | | | |
| --- | --- | --- | --- | --- |
| | Industry News | Annual Meeting | Scholarship Fund | Member News |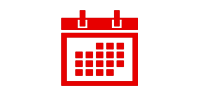 Palm Springs, CA
Feb 20 – 22, 2016
Get noticed. Advertise with WASDA today! Click here to learn more about WASDA's advertising opportunities.
WASDA WOULD LIKE TO
HEAR YOUR OPINION
We value your opinions and now it's easier than ever to share them with us. Email
opinions@wasda.com to share ideas about WASDA programs, events, and opportunities.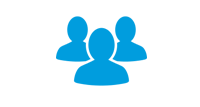 MEMBER NEWS
2016 Executive Reception
June 20, 2016
Chicago, IL
2016 Fall Meeting & Partnership Forum
October 17 -19, 2016
Atlanta, GA
2017 Annual Meeting
February 12 -15, 2017
Naples, FL
2017 Fall Meeting & Partnership Forum
October 16 -18, 2017
Houston, TX
We Need to Fix America's Infrastructure
It's common knowledge that the crumbling infrastructure in the United States is in dire need of repair, both above and below ground. Bipartisan agreements between Democrats and Republicans promise action to increase funding to repair our roads, bridges and underground infrastructure. 
Through partnerships between distributors and manufacturers of the water and wastewater industry, we can support change by using our influence to encourage members of Congress to simplify the environmental review and permitting process, which allows for increased funding to modernize the aging infrastructure.
As election season approaches, it will be vital to see each candidate's stance on funding for infrastructure, especially underground infrastructure. This is a topic that Will Brown of NUCA will cover during the Industry Forum at the Annual Meeting.
Read this article by the Atlantic to learn more about the implications of the current funding structure and how presidential hopefuls are proposing to address this issue.
The 2016 Annual Meeting Will Be A Winner.
In just a few weeks, we'll be gathering in sunny southern California, far from the snowflakes in other parts of the country. 
Get ready to hear inspiring insights from Joe Thiesmann and Alex Goldfayn that will help grow your business. And don't forget to pack your dancing shoes for the Tuesday night Networking Dinner Party with entertainment by NRG Entertainment
.
At the General Business Session Breakfast on Monday Feb 22, Distributor members will vote to elect Directors for the 2016 term.
This year's slate includes
Tom Fieweger (

Ferguson Enterprises

) 
and
Nate Peirce (H.R. Prescott and Sons)
. Click on each nominee's name to learn more about them. Former board nominee Buzz Brewer has left the industry and will no longer pursue a seat. 
Look for an email in the coming week for last minute tips to help you prepare for Palm Springs. See you soon!
Applications for both the WASDA Scholarship and Matt Stager Memorial Scholarship (only for children of Distributor members) are now available! Take a moment to forward this information to your staff for consideration.
The Deadline to apply for the Matt Stager Memorial Scholarship is March 31, 2016. Download an application
and
counselor form
to apply.
The Deadline to apply for the WASDA Scholarship is April 30, 2016. Download an
application
and
counselor report form
to apply. 
Children of distributor member employees are encouraged to apply to both scholarship funds, but can only be awarded one. If you have any questions, call (215) 320-3882.