| | | |
| --- | --- | --- |
| | | |
| | | | | |
| --- | --- | --- | --- | --- |
| FLC Webinar | Annual Meeting Registration | Dues Deadline | WASDA Benefits | Industry News |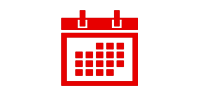 Palm Springs, CA
Feb 20 – 22, 2016
Get noticed. Advertise with WASDA today! Click here to learn more about WASDA's advertising opportunities.
WASDA WOULD LIKE TO
HEAR YOUR OPINION
We value your opinions and now it's easier than ever to share them with us. Email
opinions@wasda.com to share ideas about WASDA programs, events, and opportunities.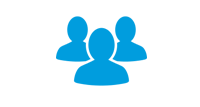 MEMBER NEWS
MAKE A WASDA SCHOLARSHIP DONATION BEFORE
YEAR END
Anyone wishing to make a contribution to this wonderful cause is invited and encouraged to do so before January 1, 2016! Tax-deductible contributions can be made to either one or both of the scholarships: the WASDA Scholarship and/or the Matt Stager Memorial Scholarship. To donate, make your check payable to WASDA and note in either the memo line or in a cover letter how you wish your donation to be disbursed amongst the two funds.
Download contribution form here!
. 
Companies and individuals who donate $500 or more will be recognized at the 3rd Annual WASDA Scholarship Fund 5k Run/Walk.
APPLYING TO THE MATT STAGER MEMORIAL
SCHOLARSHIP?
Applications for 2016 will be available after the 1st of the year.  In the meantime, if you have any questions, call (215) 320-3882.
We would like to take this opportunity to wish all our members, their associates, families and friends a happy holiday season and a prosperous new year!
Fun Fact of the Month: This past October people were talking to fire hydrants in Singapore and the fire hydrants talked back.
November's poll question:"Do you expect this winter to be better than expected; temperature, weather and business wise?"
November's poll results: 42% of WASDA members said they expected a better winter in terms of weather and business.
 Download the Future Leaders Council Webinar "The Art of Networking"
 Dear WASDA Colleagues,The Future Leaders Council (FLC) held a webinar in September titled "The Art of Networking" presented by Heather Hansen-O'Neil.
This was a very informative presentation that enables individuals to hone their networking skills.  Networking is a vital aspect to all of our businesses and we the Future Leaders believe that this is a valuable benefit to be shared with all WASDA members.   This webinar is just one of the programs sponsored by the FLC.
Age is not a factor when considering being a part of the Future Leaders Council and there is no additional cost for inclusion.  Learn more about the Future Leaders Council here. Log into the WASDA website and download the webinar today.
To download the webinar, simply right click the screen and save as a download to your desktop, tablet or mobile device.
Sincerely,
Eddie Morrison III
FLC Chairman
C.I. Thornburg Company
The 2016 WASDA Annual Meeting Registration is Open!
 Visit the Annual Meeting mini-site for complete information.
As a reminder, membership dues for 2016 must be paid in order to register.
Advance Registration Early Bird Fees: 
Deadline to secure
-
 January 22, 2016:
1st and 2nd Delegate: $650
WASDA is pleased to offer the special rate of $269 plus tax per night, single or double occupancy, plus a $15/night resort fee (regularly $27/night). The WASDA group rate will be available until January 22, 2016 or until the block of rooms are sold out, whichever comes first. 
WASDA strongly encourages attendees to make their hotel reservations as early as possible. 
Click here to reserve online.
 2016 Dues Assessment Reminder
The renewal deadline is January 22, 2016.
10 Reasons Membership in WASDA increases your return on investment.
 1. Industry Access: Gain access to key players in the waterworks industry. Through organizational events, members have several opportunities to meet and build relationships with decision makers at leading waterworks companies. 
2. Annual Meeting
:
This WASDA event attracts executive-level attendees who wish to build business relationships in a more intimate setting.
3. ACE Executive Reception:
WASDA's invite-only executive reception gives members opportunities to connect with key decision makers
not seen on the ACE floor.
4. Fall Meeting & Partnership Forum
:
WASDA's signature meeting gives members more than 40 opportunities to conduct business at one time, in one place.
5. Exposure:
Increase your brand's recognition through ads, the annual membership directory and the monthly e-newsletter "WASDA Works". 
6. Legislative updates and grassroots advocacy
:
WASDA is focused on issues impacting the industry-at-large.
7. The WASDA Scholarship Fund: 
The WASDA Scholarship Fund was established to benefit the children of WASDA members to advance their educational endeavors.
8. Discounts on products and services:
Discounts available through the National Association of Wholesale Distributors (NAW)
9. Take part in the Annual Benchmarking Survey:
This program, run by a third-party firm,
provides distributor members with 
critical business management data
10. Professional Development – Grooming future industry leaders:
The WASDA Future Leaders Council (FLC) is comprised of individuals poised to take on an executive level or ownership position within their company.  Those that participate in FLC will have access to additional professional development opportunities specific to the waterworks industry.
Thank you in advance for your continued support in WASDA.
Membership renewal payments can be made here:
National Water News:
Water and Wastewater Infrastructure Improvements for Rural Communities
 With the goal of continuing to inform our members about pressing issues across the country regarding water infrastructure, we are sharing this update from Clean Water Weekly recently posted on November 11, 2015.
USDA Provides $314 Million in Water and Wastewater Infrastructure Improvements for Rural Communities.
 In a rare and welcome piece of good news on the water infrastructure financing front, last week the U.S. Department of Agriculture announced loans and grants for 141 projects to build and improve water and wastewater infrastructure in rural communities across the country. Read more.