| | | |
| --- | --- | --- |
| | | |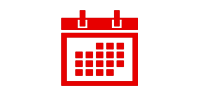 2016 Fall Meeting & Partnership Forum
October 17 -19
Atlanta, GA
2016-2017 MEMBERSHIP DIRECTORY

.
This is a reminder that the update process for the membership directory end this Friday, August 26. Advertisements are also available.  Learn more
here
.
SAVE THE DATE
February 12-15
COMING SOON
Keep an eye out for a one-question survey from the Education Committee about what resources you reference for economic indicators and industry trends.
WASDA WOULD LIKE TO
HEAR YOUR OPINION
We value your opinions and now it's easier than ever to share them with us. Email
opinions@wasda.com to share ideas about WASDA programs, events, and opportunities.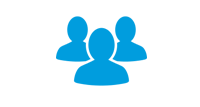 MEMBER NEWS
OSHA Prohibition On Post-Accident Testing Requires Immediate Action By Employers
How much do you know about the legal parameters under which an employer can conduct employee drug and alcohol testing? 
The new OSHA standard creates two significant hurdles for employers that desire to conduct post-accident testing for drugs or alcohol. First, the incident must be one in which drug use is likely to have contributed to the incident. No guidance is offered to assist employers in meeting this test, but some examples are provided.
Read about the new OSHA standard here.
Where Do Distributors Find Solutions For Today's Business Challenges? NAW.
Check out the video! WASDA is a member of the National Association of Wholesaler-Distributors (NAW). This means you can receive discounts on many of their programs and events and access to resources such as:
To use your member benefit, simply select "Member of NAW Member Assn" at check out.