| | | |
| --- | --- | --- |
| | | August 2015 |
| | | | | |
| --- | --- | --- | --- | --- |
| | Directory Update | | New WASDA Member | |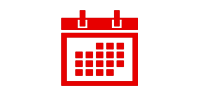 Oct 19 – 21, 2015
Westin Kansas City at Crown Center
Kansas City, MO
Get noticed. Advertise with WASDA today! Click here to learn more about WASDA's advertising opportunities.
WASDA WOULD LIKE TO
HEAR YOUR OPINION
We value your opinions and now it's easier than ever to share them with us. Email
opinions@wasda.com to share ideas about WASDA programs, events, and opportunities.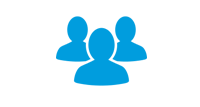 Answer This Month's Poll Question and See Results From July's.
Directory Updates and Membership Advertising Deadline Extended
The original August 21 deadline has been extended to give you just a few more weeks to ensure your company is properly represented in WASDA's Membership Directory.  To make the cut, please update your listing by Thursday, September 10.  Updates received after this date will not make the print directory.
To update your company's listing, login to the WASDA Members Only Section and select the Directory Update button located below the dashboard.
For instructions on how to make your updates, click here. If you require assistance, contact us at
wasda@fernley.com
or by calling 215.320.3882.
Don't miss the chance to advertise in the WASDA Membership Directory. Visit the Members Only section for detailed information.  If you have questions, please contact Associate Director, Tia Diggs
.
If you prefer to pay by check, please click on the appropriate link below for the information you require.
Make an appointment for the Fall Meeting & Partnership Forum Now!
Do you know who to contact to make an appointment for the Fall Meeting & Partnership Forum? Each Friday a new list of attendees will be posted on the Fall Meeting & Partnership Forum event page. Click here for this week's list.  
Meet Prospective Associate Member Foundry Services Co. at the Fall Meeting & Partnership Forum
WASDA would like to introduce prospective Associate Member, Kempf Holdings LLC DBA Foundry Services Co. Kempf will be in attendance at the
Fall Meeting & Partnership Forum
. 
Meet Blackman Supply and United Water Works – Two Prospective Distributor Members at the Fall Meeting & Partnership Forum
To make an appointment with Blackman Supply contact Kevin Regan at
kregan@blackman.com
or via telephone at (631) 823-4300 ext. 2163.

To make an appointment with United Water Works, contact Jerry Canada at jcanada@unitedwaterworks.com or via telephone at (714) 380-5135.
Welcome New WASDA Member: PACE Supply  
Pace Supply has recently joined WASDA as a Distributor Member. Pace Supply is a wholesale supply company, selling a wide variety of products for commercial and residential hydronics, plumbing, fire protection, solar supplies, as well as pump and water wells, water filtration and more. Pace Supply
 is employee-owned and based in Northern California.
Industry News Piece – Water Organizations Receive Honor for Infrastructure Financing, Innovation
The American Water Works Association (AWWA), the Association of Metropolitan Water Agencies (AMWA) and the Water Environment Federation (WEF) received the 2015 The Power of A Gold Award in July from the American Society of Association Executives (ASAE).
The award recipients coordinated staff and member expertise and grassroots lobbying efforts to raise awareness among policymakers and other imperative organizations about the Water Infrastructure Finance and Innovation Authority (WIFIA). President Obama signed the WIFIA bill in June 2014, establishing a program that fills a void in federal infrastructure financing policy and plans to address the critical conditions of America's water and wastewater infrastructures. To read more about this important initiative,
click here
.