| | | |
| --- | --- | --- |
| | | |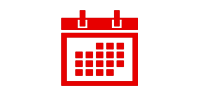 2017 Executive Reception
2017 Fall Meeting & Partnership Forum
2018 Annual Meeting
Palm Springs, CA

WASDA WOULD LIKE TO
HEAR YOUR OPINION
We value your opinions and now it's easier than ever to share them with us. Email
opinions@wasda.com to share ideas about WASDA programs, events, and opportunities.
 Save the Date for the 2017 ACE Executive Reception!
 Registration for this year's Executive Reception held in conjunction with AWWA's ACE opens in early May! This invite-only networking reception is an event you don't want to miss. Meet with executive-level contacts you won't see on the tradeshow floor. 
Each company gets 3 complimentary registrations – information about registration will be sent to your company's key contact. 
Attend NUCA's Washington Summit
WASDA encourages you to at

tend
NUCA's Washington Summit
, which will take place from May 16-18, 2017. This event is an opportunity for you to have a conversation with your Senator about the problems facing the water infrastructure industry. 
This is a rare chance to meet with the legislators responsible for industry regulations and funding decisions face-to face.
Learn more about the Summit here. 
WASDA Welcomes New Distributor Member
Give a warm WASDA welcome to our new Distributor member
The company started in Jackson, MI. Over the last 20 years, Michigan Pipe & Valve (Jackson) has successfully grown
 to
 3 different branches throughout the Michigan area.
NAW's 2017 Distribution Program for Rising Stars
Send your company's rising stars to NAW's 2017 Distribution Program for Rising Stars, which will take place at Ohio State University from June 19-23, 2017. High-potential distribution company leaders will be in attendance.
Get away from the office and spend a few days learning specific ways to improve your company's profitability and business potential.
Each year, the US has 240,000 water main breaks and loses 6 billion gallons of treated water from leaking pipes.  
Repairing our water systems benefits everyone. As said by the NUCA Legislative Director during the 2017 WASDA Annual Meeting, for every $1 investment in infrastructure, $3 is returned.


Read our latest blog post about the US Water Infrastructure Crisis
here
.